Fixed blade EDC.
I've recently realized I've lost my pocket knife, so I need another. I've always been intrigued by fixed blades, partly because I just think they're gorgeous. Does anyone regularly carry one? Do you think there's any practicality to doing so? It would have to be a pretty small blade, and would likely be carried on my belt.
Also accepting suggestions for such knives.
I too have been fascinated by this. You could carry a standard fixed blade in a horizontal sheath at your back. I carry a fixed blade while camping using a drop down sheath and that works. It just isn't concealable. I would think you'd have to move into bespoke or custom knife making territory to get exactly what you are looking for. That way you can dictate the dimensions and sheath specifics to fit. 
What'd ya end up getting?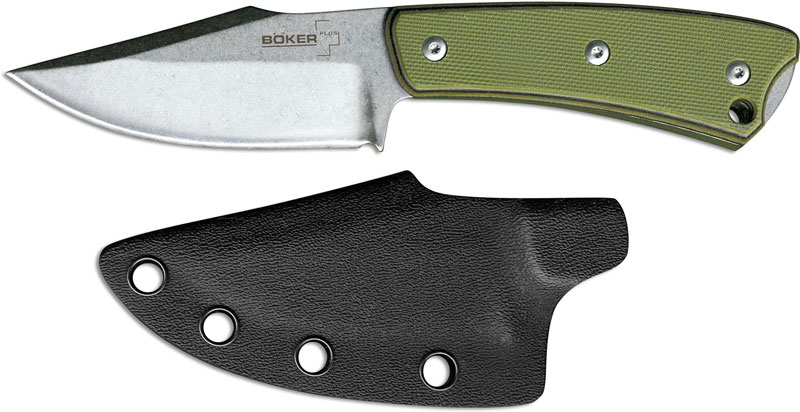 Those bastards lied about the steel. It was supposed to have 440C steel. But instead it's 8Cr13MoV.
Oh yeah, this is totally doable.